Violet Craft Jungle Abstractions Quilt
Posted on
We are pleased to announce that we are stocking the new Jungle Abstractions quilt from Violet Craft. The paper pattern is due in the UK early July and we are taking pre-orders now.
The Lion is the first project in the Jungle Abstractions series. This foundation paper pieced quilt is made with one striking large scale block. The paper version of The Lion comes in a 9 1/2" x 12" double pocket folder with 32 pages of templates and Piecing Guide insert.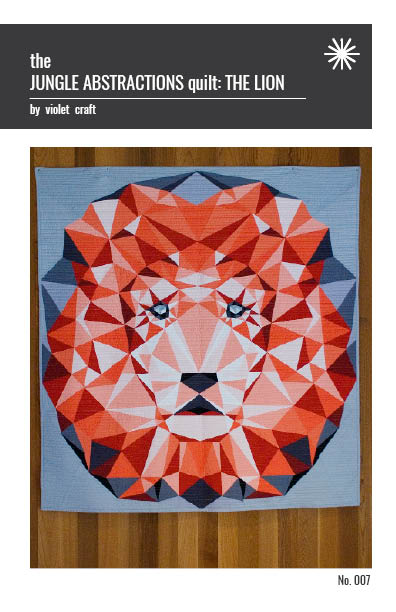 The finished quilt will measure 60" x 60".
We are working on a monochrome sample of the quilt and hope to have a kit available for you to purchase shortly.